There's a great grassroots group which is pushing for Massachusetts state legislators, who live within an hour (*) of the State House, to take the T to work on March 19, called Gov on the T. They have a list of members of the General Court, and have asked for commitments as to whether the will take the T to work. I decided that this begged to be mapped, so I did.
First, a couple of words (and the asterisk above). I have no idea how they calculated an hour, but it doesn't make much sense, and there's a fragmented area that is represented by the officials they've asked. For instance, the representative from Billerica is not listed, but lawmakers from Lowell are. The Senator from Gloucester is on the list, but not the representative. The representative from Bridgewater is on the list, but the one from Hingham is not. I think it would make much more sense to apply this test to any Senator or Representative who serves constituents in a town within the MBTA's service district, which I've outlined on my maps.
(GovOnTheT, if you are reading, this, I am happy to select these districts and give you a list.)
Anyway, here is a map of House members who have pledged to take the T: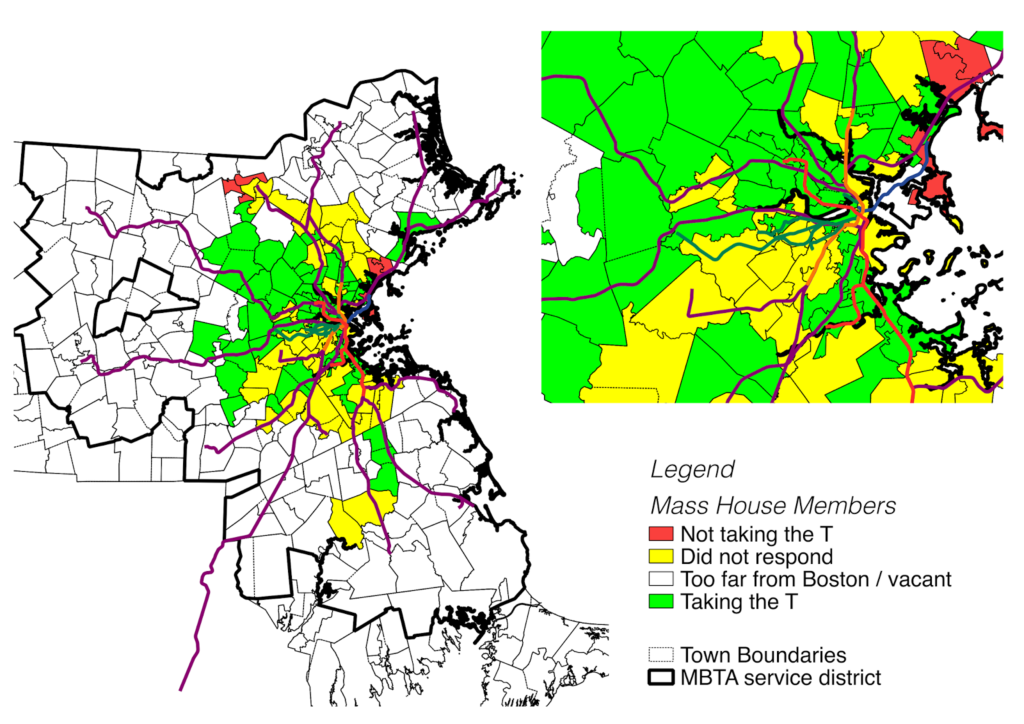 And here is a map of the Senate: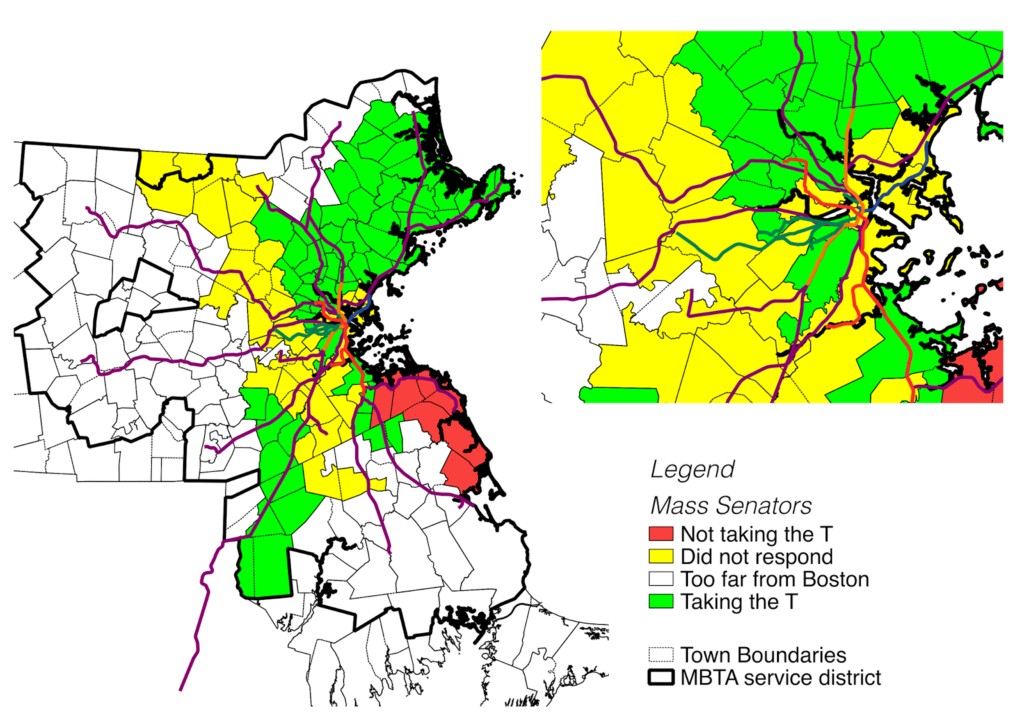 I think this is great, and partially because it is very grassroots: it's not being pushed by a lobbying group, but by a couple of people who are pissed off that their legislators all drive because they have free parking on Beacon Hill. I hope that Gov on the T becomes a regular happening, and that legislators are held accountable. Those who don't take the T—and vote accordingly—ought to get primary challenges, especially in districts where many of their constituents depend on transit. Take a look at some of the districts where representatives aren't taking the T. There's Lynn, Revere, Winthrop and the South Shore. And districts where the representatives are MIA, for instance: much of Cambridge's Senate representation and house members in Newton, Brookline and most of Boston. Let's hold our representation accountable.